Site:

Factor Financial

Type of site:

Business card

Additional Services:

Logo, Business card

Term of development:

8 days
Rent and maintenance of ATMs service in any retail space. The business's aim is to provide a possibility to cash the credit cards in the retail spaces. It is convenient both for the visitor of the store and the business owner as he will get a monthly rental payment for ATM. That is why Factor Financial is a win-win situation for the client.
Development of the adaptive business card website with the aim of lead generation and marketing promotion. The key focus is on the assortment of the available ATMs. For this purpose, a unique carousel was developed.
Color

Typography
Desktop Version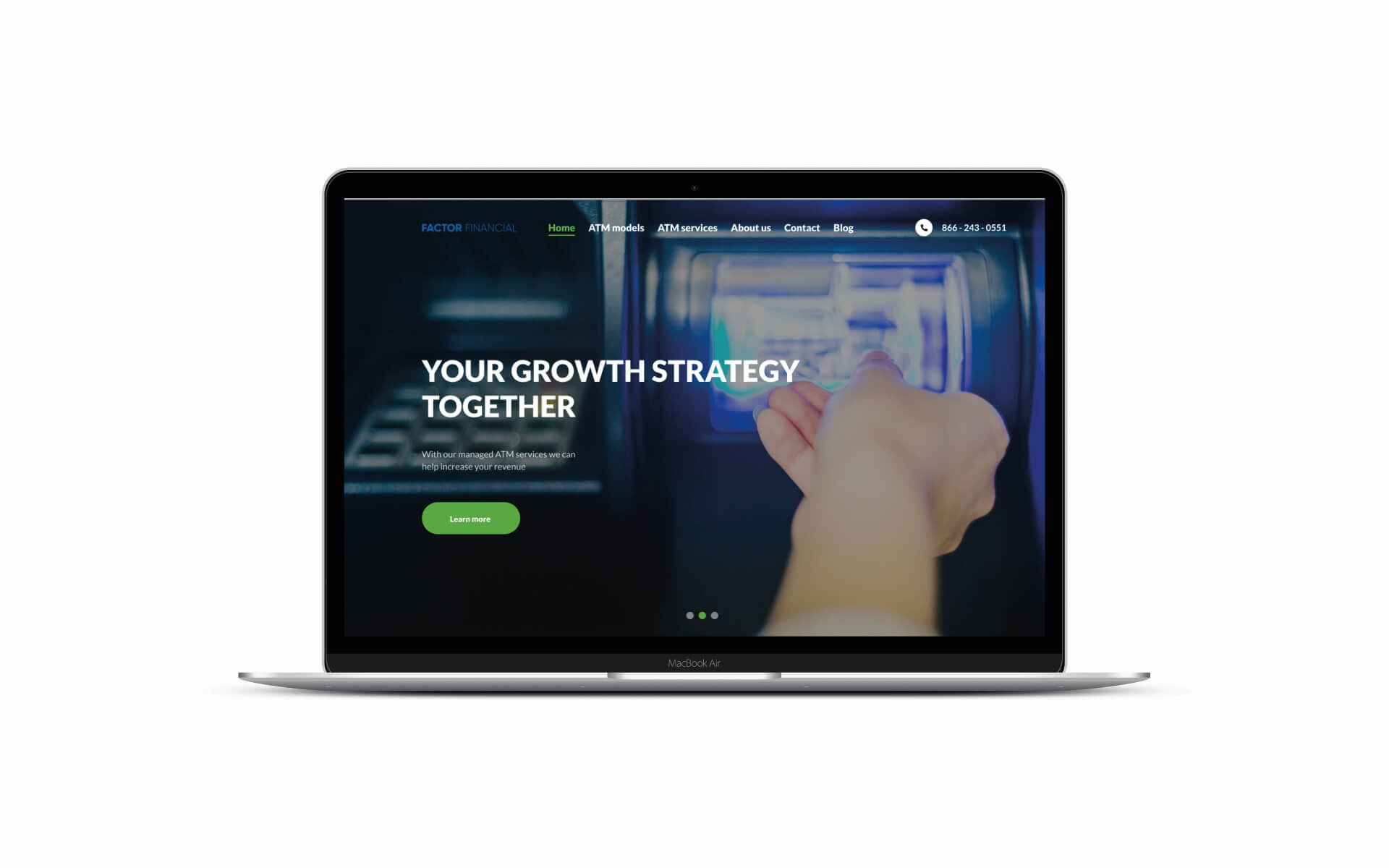 Web Site Development

Mobile Version