Boost your business
Free Business Analysis Before E-mail Marketing

Promotion
Every marketer would say that it is easier to maintain and encourage old regular clients to buy from you than to attract new buyers. Regular buyers already know the quality of your service, your attitude, etc. Thus, they have a higher level of trust in your business. E-mail marketing services work perfectly in client retargeting campaigns. This is a very convenient method on how to remind customers about yourself. Although this way of promotion is very simple, it requires special marketing skills and techniques. You can't just write a short letter, send it to people, and wait for incredible feedback from them.
What does IntlTech do for business promotion? The main task of an e-mail marketing company is to find the most appropriate way on how to deliver the main message to clients. Our team of highly-skilled marketing managers and copywriters knows how to write interesting propositions, create excellent promos to present your brand. Contact us right now and we will analyze your business, determine its specificities, offer you a list of the most effective marketing actions and calculate the price of e-mail marketing services in USA or anywhere else. These services are free of charge.
Contact base and newsletters analysis and audit
Lead-magnet design
Content for newsletters
Unique e-mail development
Automated emails customization
Cross-sell/up-sell triggers customization
"Abandoned online shopping cart" trigger
"Abandoned view" trigger; "Reactivation" trigger
Sending promo-newsletters
MAKE YOUR BUSINESS OUTSTAND
Marketing Mail Solutions:

How It Influences the Business
All kinds of newsletters aimed to attract the attention of customers are considered as email marketing. The essence of a mail marketing campaign is sending e-messages to potential or regular customers with advertising, news, and promotional information.
It's a kind of classic and efficient marketing. If you imagine that the world of marketing stands on three whales, then direct mail marketing is one of them. Let's see why.
It influences the client's loyalty to your brand.If emails are written in the wrong way, they annoy readers and damage the company's image and reputation. But if you know how to write unobtrusive propositions and gently present them to readers via emails, you win and get new customers interested in your offer. Moreover, direct communication with clients increases the degree of their readiness to make purchases. Thus, business owners can plan further actions and build strategies aimed at making deals.
It saves money.Direct mail marketing doesn't cost big money and if you have a good product to sell but don't have money to spend on advertising, this is the best way on how to tell people about yourself. You only have to choose one of the direct mail marketing services for newsletters, register a corporate email, collect a base of subscribers, write a text of your message and press the "send" button.
It increases conversion rates.The first and main task of email marketing is encouraging clients. If the information is interesting and appealing, the percentage of subscribers who completed the targeted action after reading your message is very high.
It helps to replenish the client database.Many people provide their email addresses in social media accounts. Thus, you can not only send newsletters but launch social media marketing campaigns (like advertising) using this data.
It allows performing other marketing campaigns.If you know clients' email addresses, you can make little researches: gather the rest of the information about these people (job, hobby, location, etc.), analyze it and think about other methods of promotion.
There's no universal template for creating effective emails. The design and content depend on many factors, however, there are a few types of emails.
Informational letters. Help to make the brand more recognizable. Informational emails contain general data about the company: the product it sells or service it offers, how many employees it has, where it's located, etc. Such messages aren't aimed to make customers buy right now. The main purpose of informational emails is improving the brand's reputation and increasing conversion rates of the website.
Commercial letters. Marketing managers use commercial emails to promote products or services and make customers buy something. Such newsletters contain product presentations, product receipts, discounts, promotions, and special offers.
Transaction letters. These messages are sent to people who have visited a website and performed any action: registration, order, payment, etc. They don't contain the advertising context.
Trigger letters. Trigger emails are sent automatically in response to a user's action or after the occurrence of an event associated with the user. Trigger emails are used by online stores, food delivery, online courses, etc. Business owners use such emails to provide customers with actual information about changes in their accounts, their orders or other changes related to clients' actions on the website.
The Benefits of Email Marketing Services from IntlTech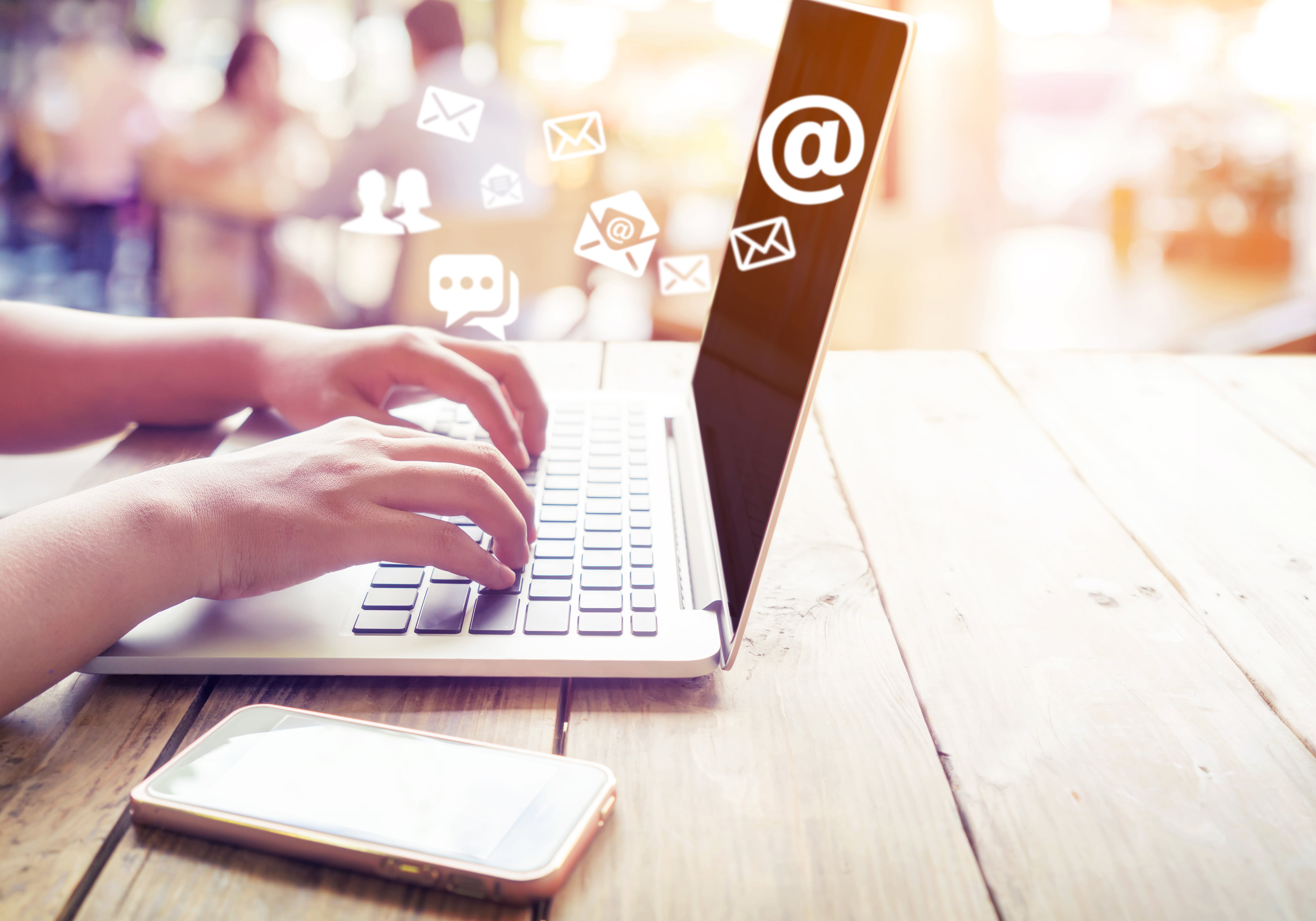 IntlTech is a modern company providing direct mail marketing in USA. We guarantee fast and effective results because our experts constantly monitor the digital market and implement only qualitative and effective solutions for business promotion.
Many experts claim that email marketing doesn't work anymore. That's not true. Today, it's complicated to attract customer's attention with the help of emails but it's not impossible. Users receive several dozen letters a day, and you have to build a competent strategy to gain their trust.
IntlTech knows how to cope with this task. We employ only qualified experts who know how to persuade people. Interested in our work? Let's see how the whole process looks like.
We collect target databases for sending business offers via email.
We develop a strategy for business promotion.
We create professional and designed patterns and write influential texts for newsletters.
We choose a newsletter service and make all required customizations.
We make technical customization to prevent emails from being spammed.
Sounds advantageous, right? Then, contact us right now! We're ready to answer all your questions and offer a few winning marketing solutions.
Delegate your business promotion to IntlTech – delegate it to professionals!
ABOUT US
Have a look at an ordinary working day of the IntlTech team while designing, developing, and doing marketing for our clients. We are so excited to be a part of your business success!
Fill in the form below and
our specialist
will call you back for a
free consultation
.
Request a quote
Fill in the form below and
our specialist
will analyze your business and call your with a detailed information about the plan that would suit your business needs the most.
Request a quote
Fill in the form below and
our specialist
will analyze your business and call your with a detailed information about the plan that would suit your business needs the most.
Request a quote
Fill in the form below and
our specialist
will analyze your business and call your with a detailed information about the plan that would suit your business needs the most.
Fill in the form below and provide the information about your business type and size.
Your are on the
right way!
Fill in the form below and
our specialist
conduct deeper analysis of your business and call with a prepared personal solution.
We are happy that you are on the right way to promote your business online
THANK YOU!
We will make every effort to help take your business to the next level and become your reliable partner. Our sales manager will contact you as soon as possible during business hours.
request callback
Top