Nowadays, more and more attention is attracted by advertising on social networks, in particular, on Instagram and Facebook. This is not strange because both platforms have a robust advertising account, which includes many customization tools, and the goals of advertising campaigns range from regular traffic to a website or page to a customer visiting your offline store or event. And if you haven't used Facebook ads yet, then I'm sure you've probably already thought about it. Often the main question holding you back from making decisions is "Will your ad investment pay off?" To dispel your doubts, we have asked our marketer to answer a list of frequently asked questions. Let's start with the most important thing.
Is paying for Facebook ads
worth it

?

Definitely. In Q3 2020 alone, advertisers have spent $21.22 billion on marketing strategies on Facebook. Would millions of people around the world invest in something that doesn't work? On the other hand, the above-mentioned amount comprises 98.8% of Facebook's total profit. It just testifies that it is beneficial for the platform when you receive good results using ads. After all, when you get what you want, you probably want to scale your campaigns, which means Facebook will make more money.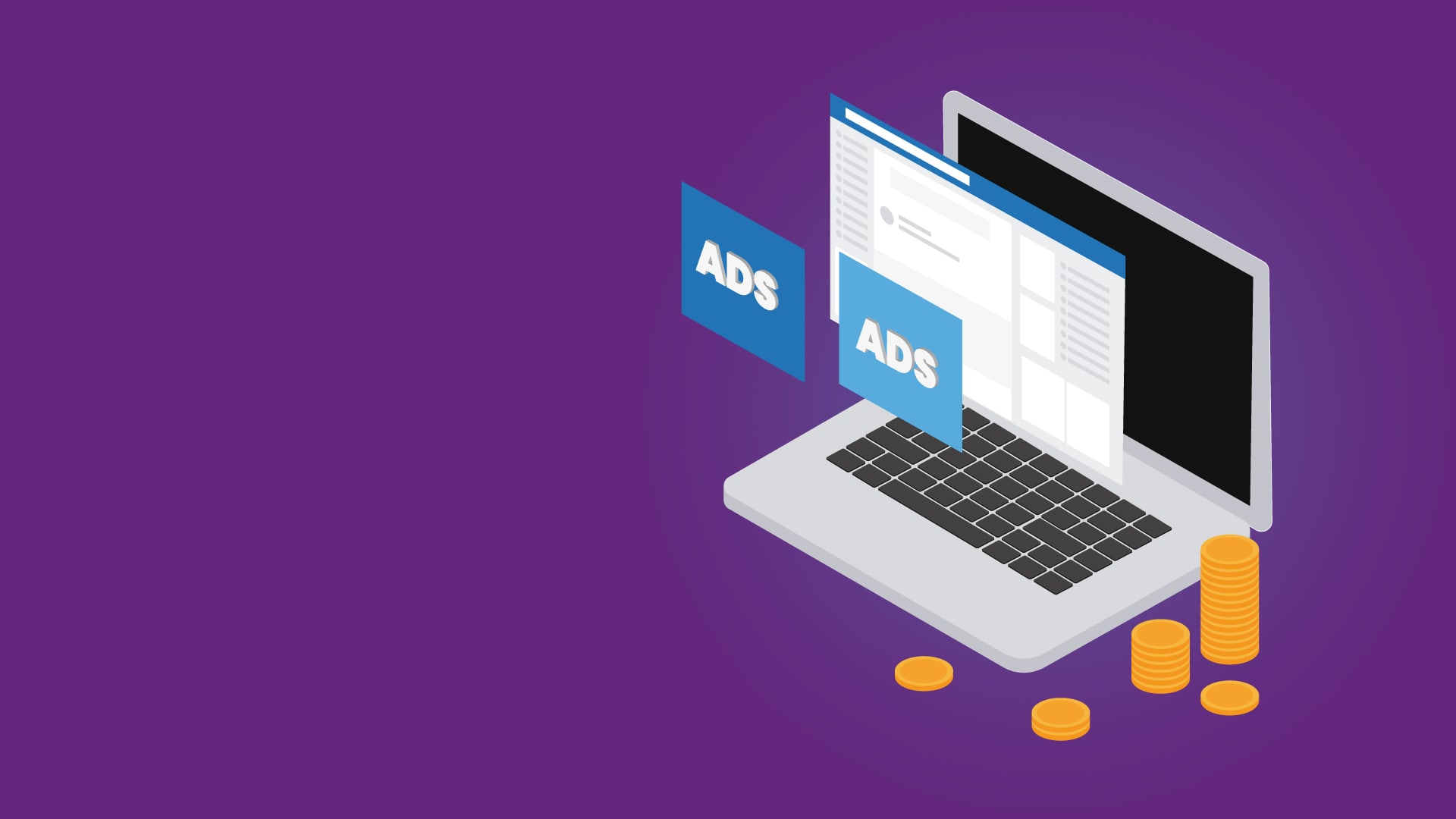 Even if you are setting up Facebook for Business ads for the first time after just watching a half-hour tutorial on YouTube, the platform's algorithms will still work for you. Of course, you should not expect impressive results, but you will get some conversions.
To sum up: investing in Facebook Ads is definitely worth it, but it's better to entrust this work to a specialist.
How much should I
budget

for Facebook ads?

This is the second most common question I get asked. Unfortunately, it cannot be answered unequivocally, as the answer will vary depending on the size of your company, your Facebook marketing strategies, and the goals of your advertising campaigns. In any case, one day, you will have to take a risk and launch an advertisement yourself or entrust it to a specialist to test the niche and relevance of your products or services to the market demands.

If you use campaign goals like Facebook traffic or Conversions, which are directly related to making money in one way or another (see screenshot below), then in order to determine the ROI of your advertising and assess all the risks associated with it, it is enough to use the ROMI (Return On Marketing Investment) formula.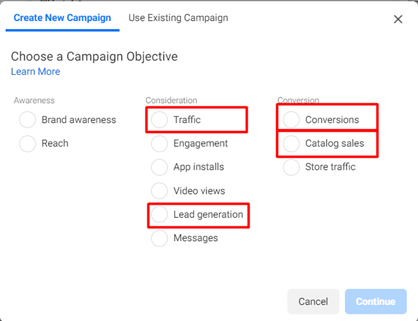 What is this formula, and what is its application? In short, it is the rate of return on your Facebook ad investment. It looks like this:
ROMI = (total profit from an advertising campaign – the cost of goods – expenses for an advertising campaign) / expenses for an advertising campaign * 100
For example, let's say you sold a product worth $40,000. Its cost was $10,000, and the marketing spend was $12,000. Based on these data, ROMI will be:
ROMI = $40,000 – $10,000 – $12,000 / $12,000 * 100 = 150%
That is, every $1 spent on advertising paid off and brought $1.5 in net profit from above.
IMPORTANT! ROMI (Return On Marketing Investment) and ROAS (Return On Advertising Spend) should never be confused. Unlike ROMI, ROAS can be found in the Facebook ad account (see screenshot).

It is used to compare internal advertising campaigns, ad groups, etc., or to compare the performance of advertising platforms (for example, Facebook Ads and Google Ads).
The ROAS formula is simpler than ROMI and looks like this:
ROAS = total ad campaign profit / ad campaign cost * 100
Using the previous example, if the total revenue was $ 40,000 and the ad spend was $ 12,000, then the ROAS would be:
ROAS = $40,000 / $12,000 * 100 = 333%
In any way, do not confuse these two metrics, as this can lead to erroneous decisions when setting budgets and planning advertising campaigns.
For example, ROMI 100% means that you have earned twice as much as you have spent. An identical ROAS value will indicate that you have only recouped your ad spent budget. The profitability of your advertising campaign is evidenced by the ROMI indicator even 10%, while the ROAS value below 100% indicates the incurred losses.
Advertising campaign budgets that are not related to sales (Brand Awareness, Engagement, Video Views) are not directly calculable and should be formed exclusively as part of your complex Facebook Campaigns. If you use them for personal purposes (increase in likes on your Facebook posts, getting more video views, etc.), then I advise you to get acquainted with the average prices for targeted action in your niches.
How much should I
spend per day

on Facebook ads?

The minimum daily budget is $1 per day. This is the absolute minimum set by Facebook. But in reality, things are a little different. For example, if you plan to launch an ad campaign with a of about $1, then your daily budget should be at least $2. Otherwise, your ad runs the risk of not being promoted at all. Therefore, if your CPC is ~$5, then your daily budget should be at least $10. That is, the budget planned for the day should exceed the cost of a click at least twice, but at the same time, even if you manage to get clicks of about $0.05-0.10, the budget cannot be less than $1.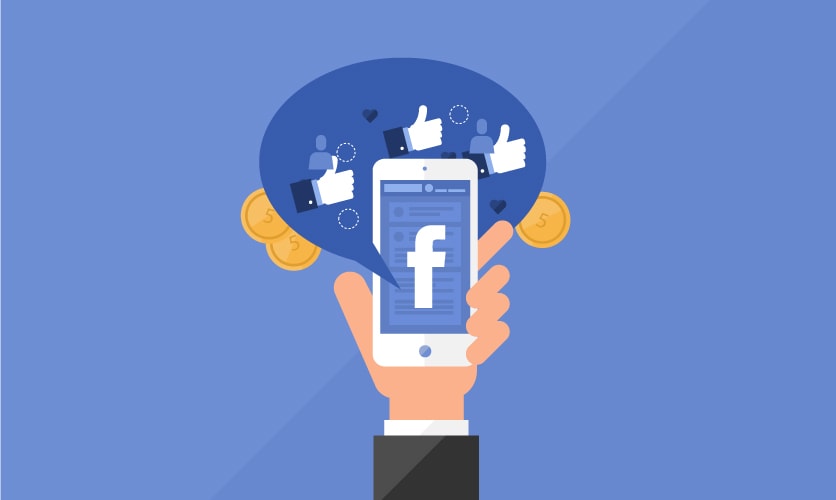 How long does it take

for Facebook ads to work?

How quickly a Facebook marketing strategy works depends on many factors – the advertiser's trust score, whether your Facebook page is new or old, whether you have a registered company, as well as your advertising goals and budgets.

For example, you are selling popular household products that the consumer purchases on a regular basis on the Internet. With the correct advertising set up, as well as following all the rules, an advertising campaign can be profitable from the first day after launching since the buyer instantly makes a decision on your site.

If you have a complex product that takes the consumer more than one week to make a decision to buy, the first results will be visible, respectively, a few weeks after the start of the advertisement. Therefore, do not rush to get upset if, in such cases, you have turned off the "idle" promotion for several days. But daily control all the metrics from the advertising office, and your idea will definitely succeed!
Conclusion
In this article, we've covered some of the most common customer questions they ask when facing Facebook ads budgeting. We sincerely hope that we were able to answer those that were of interest to you. But if you still have any open questions, you can always ask them by leaving a request for a free consultation, filling out the feedback form or visiting our office in USA, USA. After all, only the one who asks questions gets answers.
For more information, you can check other posts on our blog about best SMM tips and Facebook marketing practices.
Good luck!