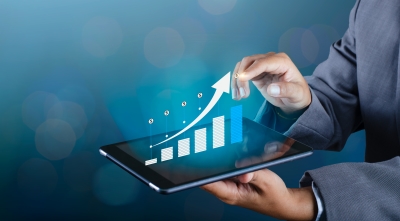 In 2021, if your business is not active online – it is simply doesn't exist. That is the reason why various tools for improving the business appeared during the last decade. Google Analytics is not an exception. Measuring the results is a key to the success of every company, so its popularity is understandable.
However, the whole process of managing and implementing Google Analytics may be complicated even for those who have already worked with it. Various issues appear even if you are a top specialist in this sphere, so the most important thing is continuous measurement and evaluation to keep everything working.
We've decided to gather some common Google Analytics problems and possible ways to solve them in our blog post. Read and learn!
Issue #1 – Google Analytics not showing data
Sometimes in Google Analytics, no data or not all traffic numbers are shown, as well as tracking code doesn't send all the information to your account. It may be the Google Analytics error. There are various factors that may cause that, so a careful analysis is required.
How to fix it?
Ways to find out if Google Analytics not tracking the traffic properly:
Analyzing real-time reports to see if it sends you all info about the website visitors;
Using Google Tag Assistant to make sure the tracking code is working correctly;
Checking developer tools to see whether there are any Javascript errors;
Making sure you did not set up the filter that blocks traffic data demonstration;
Checking if there are conflicting scripts on the web page or website.
Issue #2 – There is a missing tracking code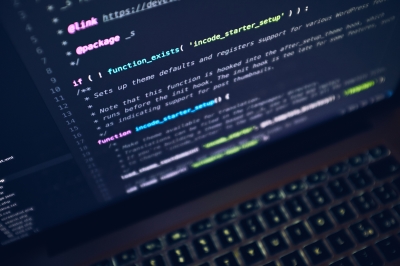 If you've set up a tracking code but GA still not tracking the traffic, you should check everything carefully one more time because there is a chance you've missed some important details.
How to fix it?
Check whether you added a tracking ID to every page of the website (just adding it to the homepage is not effective because all pages of the site should be tracked). In addition, make sure you've copied Google Analytics tracking code directly from GA (if not, it may contain extra white spaces or minor changes in punctuation, which may affect the results).
Issue #3 – Google Analytics real-time not working
Real-time reports in GA are meant to show you the activity on your website, showing how users interact with it and how your marketing campaigns and ads work. This feature is exceptionally beneficial for analyzing various factors (page views, goals, and events) and improving the business. But what if you can see only Google Analytics inaccurate data?
How to fix it?
You may solve these problems by checking two common things. First – make sure the filters are applied correctly. One of them can exclude the needed data from the final report so that you won't see the activity on web pages or events. The second thing to check is the problem with the Google Analytics tracking code. You should analyze your tracking ID with the help of Google Track Assistant. If the tracking ID on your site is not the same you saw in Google Analytics, then you're using a different reporting view.
Issue #4 – GA is not collecting Adwords (CPC) Data
If cost-per-click data is missing from the report, it can complicate gathering final analytics reports and a general understanding of how well your ads perform among different audiences. The problem may be caused by a few reasons we'll tell you about below. However, remember that sometimes CPC info may be lost even if everything set up correctly.
How to fix it?
If you check these factors, you will surely find the issue:
Your Google Ads account may not be linked to the Google Analytics script or view. Check out settings more carefully;
You have untagged landing pages. If the landing page on the site is not tagged, the click information can easily get lost. If the landing page redirects to another web page on the site, the page that performs the redirect should also be tagged (or, you can pass the parameters in the URL);
The information in manually-tagged ad destination URLs is missing. If you do not use auto-tagging, check all the info you have typed carefully to make sure everything is fully tagged. Or you may use Google tag assistant for that.
Issue #5 – The 404 error caused by Google Tag Manager Appears
If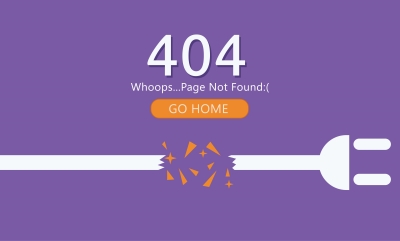 you have added a Google Tag Manager snippet to your website, sometimes it may show a gtm.js 404 error (or, in rare cases, a Google sorry page). It looks difficult, and it may seem like Google Analytics stopped working, but the solution to this one turned out to be pretty simple.
How to fix it?
If you have created a container in Google Tag Manager – publish it. Then, install the GTM to your site, open it in a web browser and check Javascript Console. The 404 error should be gone. If it did not help, try disabling your GTM preview mode and then activate it again.
Issue #6 – Ecommerce data is not visible for a view
The eCommerce tracking special section in GA is especially useful for online stores. With its help, it is easier to set up, view, and analyze purchases of the website's visitors. You may track such useful info as what exactly people buy, how much, how long do they stay on the web page and choose, etc. However, sometimes no data is shown when you want to refine it in "View." What should you do in this case?
How to fix it?
The first and the most common reason for this problem is that you did not enable eCommerce settings correctly. Go back and check whether you have chosen the right "View." Some people are just not attentive enough, that's the main reason.
The other way to fix it is to go to your account settings, choose analytics, then click "property", go to the "View >> eCommerce," and press toggle switch "ON." Nothing too complicated in this one, isn't it?
Final word
Google Analytics is an extremely useful tool for all types of businesses. It allows understanding website customers and visitors much better, which is a key to the success of every company. And, sometimes, various time-consuming problems may occur, which demand efforts and knowledge in this sphere. If you are not sure you may do this on your own, the specialists' help is always a good idea. Intltech team is always ready to support you and your company, don't worry about it. We can solve any problem, as well as integrate Google Analytics into your business. Stay tuned and contact us in case of any questions!